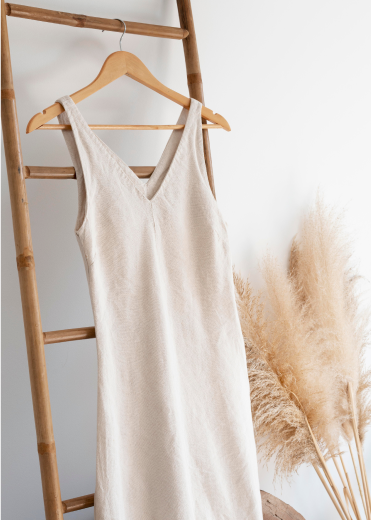 We are Sway
We want to create fashion utopia by crafting sustainable clothing that is good for the Earth, good for the maker and good for the wearer.
Sway is an 'ethical fashion' brand. We look beyond simply using sustainable fabric in our clothing and instead focus on keeping every part of our supply chain ethical – from the farmers and weavers who grow and create our yarns to the methods used for shipping the finished garment to you.
Every Sway garment is meticulously crafted in timeless styles, using durable and eco friendly fabrics. From wear-everywhere staples to power-pose-worthy dresses for work and play and lots more, Sway's clothing offers a sustainable and ethical alternative for every responsible shopper's needs.
How do we solve for sustainable fashion?
At Sway, we ask ourselves four important questions before making a garment. Our
answers to these crucial questions guides us toward our vision for sustainability and
responsible fashion. Please click on each question to understand more about our ethos.